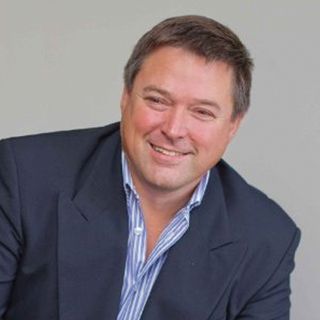 Bridge Labour Solutions was founded by Wayne Bolton who has rich experience in the fields of Industrial Relations, Human Resource Management and General Management. He believes in professional and ethical business practices.

Wayne has handled the full spectrum of the industrial relations function within the business environment.

He has a good understanding of business processes, the importance of efficiencies and good labour relations. He has a reputation for thoroughness, professionalism and strong leadership.

One of Wayne's areas of specialisation is presiding over disciplinary hearings at all levels. He has clients across various industrial sectors including FMCG; banking (Eastern Cape disciplinary hearing panelist); services; manufacturing and retail.

Wayne studied at the University of Natal where he graduated with a Bachelor of Arts (Psychology and English) followed by a Post-Graduate Diploma in Industrial Relations. In 2014 he completed the accredited CCMA Commissioners training course, the post-graduate Certificate in Labour Law Practice (NMMU), which he passed with distinction.

On the personal side, Wayne is a family man who has a passion for conservation. He is a member of the SANParks Honorary Rangers of Addo and served as Chairman of this group. He is the founder of the One Land Love It (OLLI) non-profit company (see www.oneland.co.za) and serves as Chairman of this organisation.
Tony Howden's career spans more than 20 years in the field of human resources and industrial relations.

He has extensive experience in the banking sector, automotive sector, furniture removal, warehousing and distribution, fabrication and installation, government, trade unions, education and many more.

Tony is a qualified and experienced Labour Law consultant and HR Generalist who serves in the following capacities currently: Part-time CCMA Commissioner; ELRC Panellist; GPSSBC Panellist and SALGBC Panellist.
George has 30 years of experience in various disciplines of Management, including Customer Service Management, HR and IR Management and General Management, at an Executive level.
After obtaining a Diploma in Engineering, George steered his career into the Management field and holds a BCom in Business Management and Economics, a Diploma in Production Management and a Post Graduate Diploma in Labour Law.
His experience gained in the HR and IR disciplines include:
HR Policies and Procedures, from set up to "roll out"
Recruitment and selection
Set up of Company Disciplinary Codes and Procedures
Carrying out of investigations for, and the Chairing of, Disciplinary Hearings
CCMA – Conciliation and Arbitration
Bargaining Council audits and Union negotiations
Labour Law compliance audits by the Department of Labour

Has chaired, literally, hundreds of Disciplinary Hearings and, his exposure to the processes and requirements of the CCMA spans many years.
Employment Equity and Skills Development matters.

Recent developments in George's career have enabled him to add to his significant exposure in the Commercial and Private Security sectors, exposure to HR and IR in the following sectors:
Wholesale and Retail
Manufacturing
Domestic Workers , Landscape and Gardening
In his private life, George is married with two grown up children. He keeps fit and healthy by running and cycling as well as competing in triathlons. He has a love of the ocean and enjoys the bush and wildlife.
Using this site means you accept its
terms
| Copyright © 2020 Bridge Labour Solutions, South Africa
| website by